Online memory matching card game for adults with famous portraits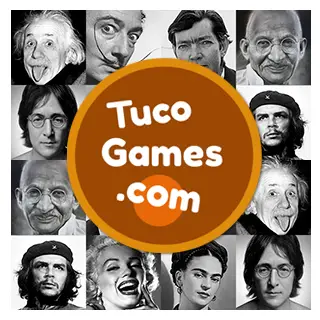 Introducing Our Online Matching card memory game for adults and seniors: the famous people matching exercise. Are you ready to exercise your memory and have a blast while doing so? We are very excited to present our captivating and entertaining free brain activity designed specifically for adults and seniors. Featuring images of famous people our online exercise guarantees an engaging and enjoyable free experience.
Online Matching cards game for adults Medium level: Senior faces
At our website for adults and seniors you can indulge in the best online memory games available, showcasing the most amusing and entertaining pictures of famous individuals. Whether you prefer playing on a computer, tablet, or smartphone, our free game for adults and seniors is accessible online, anytime and completely free of charge.
Free Memory Game for adults Hard level with 30 cards: Faces
What makes our online brain exercise stand out from the crowd? Besides its user-friendly interface and accessibility, our brain activities offer numerous benefits for your brain health. Engaging in mind activities has been scientifically proven to enhance cognitive function and mental agility, regardless of age. Our online and free memory matching pairs game is designed for seniors and adults with the utmost quality in mind. We have painstakingly curated a collection of high-quality images of famous people, ensuring a visually stunning and enjoyable online experience for adults and seniors. Every detail has been considered to provide you with the best possible online gaming experience.
Memory Matching game for seniors and adults Easy level: Donut Images
Regularly playing our free pair matching game for adults and seniors can significantly improve memory recall and concentration skills. As you match the images of famous people, your brain actively processes information, strengthening neural connections, and enhancing overall cognitive abilities. This is particularly beneficial for older adults, as memory decline can be a common concern with age. Remember, it's never too late to sharpen your brain skills and have fun while doing so. Start today and unlock the advantages of a healthier and more agile mind. Benefit from the premium quality design of our online memory games for adults and seniors.