Memory matching pairs game for adults to play online: Donuts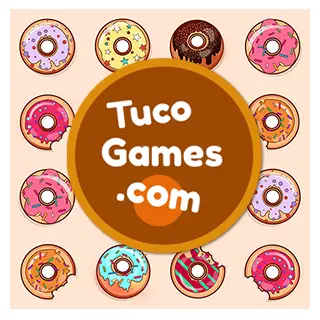 Free matching pairs game. We are thrilled to introduce our amazing online memory game designed specifically for adults and seniors. Get ready to indulge in the sweet world of donuts with our captivating brain exercise. At our free website for adults, you can enjoy the best online brain activities available, featuring the most delightful and mouthwatering images of donuts. Whether you're using a computer, tablet, or smartphone, our game is accessible online, anytime, and completely free of charge. The convenience of playing on any device makes it easy for seniors and adults to enjoy the online activities wherever you are.
Online memory matching game Medium level with 20 cards: Vegetables
Regularly playing our free memory game can significantly improve memory recall, concentration, and attention skills. As you match the images of delectable donuts, your brain is actively processing information, strengthening neural connections and enhancing overall cognitive abilities. This is especially important for adults and seniors as it can help maintain brain function and prevent mental decline.
Free matching pairs game for adults Hard level with 30 cards: Birds
Our free matching pairs game provides a visually appealing and enjoyable experience. The vibrant and amusing images of donuts not only capture your attention but also serve as effective mind cues, aiding in memory retention and recall. The activity's interactive nature keeps you engaged and entertained, ensuring a fun-filled online experience.
Online memory game for seniors and adults Easy level with 16 cards: Cats
Our free site for seniors and adults offers various difficulty levels, allowing you to tailor the challenge to your preferences and abilities. You can start with easier levels and gradually increase the complexity as your memory skills improve. This progressive approach ensures a continuous mental workout and prevents monotony. Enjoy the best online memory matching pairs game for adults and seniors.