Online memory matching pairs game for adults: Renaissance faces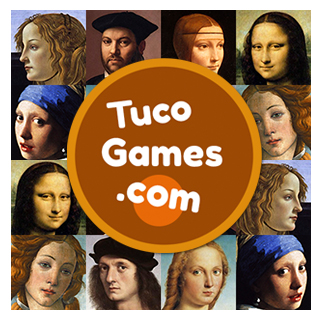 Online memory game designed specifically for adults and seniors. Get ready to dive into the world of Renaissance art as you challenge yourself online with our free hard level featuring 30 captivating face cards from Renaissance paintings.
Online memory game for Easy level for seniors: Donuts images
Our team of creative professionals has meticulously designed these online and free brain exercises for adults and seniors with the utmost quality and professionalism. We understand the importance of providing an engaging and visually appealing experience, which is why we have carefully curated a collection of Renaissance face cards to captivate your imagination.
Free memory matching pairs game for adults Medium level: Vegetables
Thanks to our commitment to delivering exceptional free matching card games for adults and seniors, our brain activities have quickly become some of the most visited and popular online. Players from all around the world have enjoyed the challenge and free entertainment our platform offers. Playing our memory game for seniors and adults is simple yet exciting. Flip the cards to reveal the Renaissance face images and start your quest to match the pairs. Challenge yourself with our free difficult level, which will put your memory skills to the test. Remember the locations of all 30 cards and match them correctly.
Online matching pairs game for adults Hard level with 30 cards: Birds
Remember that our online and free memory game for adults and seniors is not just about having fun. It's also an opportunity to improve your cognitive abilities. Make it a daily habit to spend some time with our activities, and you'll soon notice the positive impact it has on your memory and overall mental agility. Start playing our free online memory game for seniors today and embark on a journey through Renaissance art. Immerse yourself in the beauty of these timeless faces and enjoy the brain-boosting benefits our free exercise for seniors has to offer. By incorporating our brain exercises into your daily routine, you can give your brain the workout it deserves while having a blast.The best online memory matching pairs games for adults.