Online memory games. Brain training for older adults: Sky
Keep your mind sharp! Flip the cards and start playing with this online brain activity with photographs of the sky. We offer the best free memory games for adults and seniors meticulously crafted to provide you with a professional and high-quality gaming experience.
Free memory matching game for seniors Easy level with 16 cards: Sky Images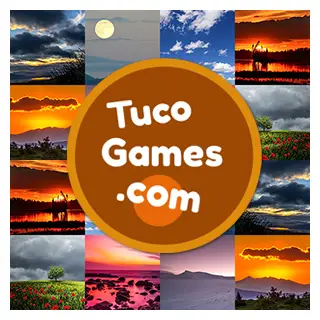 Prepare to embark on a journey of fun and brain-boosting challenges, accompanied by stunning images of different skies that will captivate your senses. As time goes by, we continue to grow and expand our free collection for adults adding more exciting and challenging online memory games specifically designed for adults and seniors. And the best part? They are all available for free and can be played online.
Free memory matching game for adults Medium level with 20 cards: Tool Images
We have carefully curated three levels of difficulty to cater to players of different skill levels. If you're just starting or prefer a more relaxed experience, our Easy level for seniors offers 16 cards to match and pair. For those seeking a moderate free memory game challenge our Medium level for adults and seniors presents 20 captivating images to test your memory prowess and play. And if you're up for a real test of mental fortitude our Hard level online mental game for adults will push you to the limit with 30 cards to remember and match. By incorporating our online and free memory games for adults and seniors into your daily routine you'll quickly notice improvements in your mental abilities.
Online memory card game for adults Hard level with 20 cards: Flower pictures
In today's digital age online memory games for adults have gained significant popularity, and for a good reason. They offer convenience, accessibility and a wide variety of online game options at your fingertips. No need to worry about shuffling cards or losing pieces, everything is neatly organized and ready for you to play our online memory matching pairs games with just a few clicks. While having a blast you'll also be giving your brain a much-needed workout.
Free memory matching pairs game for seniors Easy level with 16 cards: Dishes
So, are you up for the challenge? Can you recall what you did last weekend? Put your memory to the test and see how well you fare against our captivating online brain exercises for seniors and adults to play online. Immerse yourself in the beautiful imagery of diverse skies as you engage in an entertaining and brain-stimulating adventure. Get ready to have free fun while exercising your mind with the most amazing online memory matching pairs games for adults.