Online memory matching game for adults to play. Free fun brain training
Flip the cards to see the pictures and start playing with this free memory game for adults and seniors. The Symbols Matching Game. Take a break from your daily routine and have some fun while exercising your brain.
Free memory game for adults Hard level with 30 cards: Symbols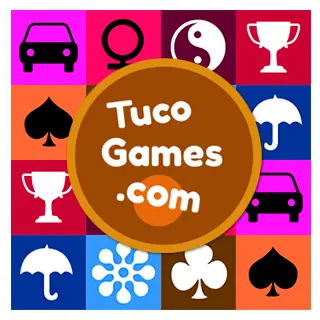 With years of experience in creating online memory games for adults, we continue to grow and improve over time, constantly adding more and better exercises to our free collection. We understand the importance of mental stimulation and the benefits it brings to individuals of all ages. That's why we strive to provide a wide range of online brain exercises tailored specifically for adults and seniors.
Online memory matching game for seniors Easy level with 16 cards: Peanuts
One of the highlights of our website is the stunning imagery we use in our free games for adults and seniors. Picture yourself playing and exploring various picturesque windows while exercising your memory. Our collection features a diverse range of themes and beautiful images including farm animals, jungle wildlife, countries, marine life, plants, arts and culture. Immerse yourself in these online captivating worlds as you challenge your mental skills.
Free memory card game for adults Medium level with 20 cards: Movie images
Online memory matching pairs games for adults and seniors have become increasingly popular, and for good reason. They offer convenience, accessibility and a wide variety of online game options. Our free website is a hub for online mental activities enthusiasts, where you can find an extensive collection of free exercises to suit your interests and preferences. Whether you're a nature lover, a history buff or an art aficionado we have something for everyone.
Online memory game for adults Hard level with 30 cards to match: Dogs
Join us today and discover the joy of playing online memory exercises for adults and seniors with stunning visuals, challenging mental puzzles and endless fun. Whether you have a few minutes to spare or want to dedicate a longer session to mental exercise, our free activities are designed to fit your schedule and provide an enjoyable online experience for adults. Train your memory, engage your mind and enjoy the benefits of an active and vibrant brain. Start playing now and unlock the potential of your brain with the best online memory matching pairs games for adults.