Free matching game to boost your short-term memory: Dogs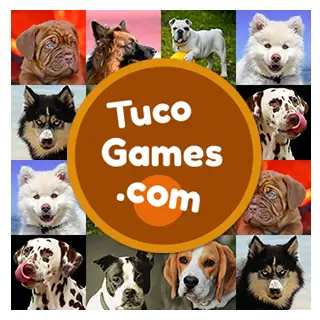 Welcome to Tuco Games, the ultimate destination for free mental exercises and online brain activities for adults featuring adorable dog images. If you're looking to challenge your brain while having fun you've come to the right place. Our online site offers a safe and secure environment for playing online memory matching pairs games for adults and seniors completely free and accessible from any device. Get ready to have a blast while exercising your brain. Our free memory games are not only entertaining but also serve as an excellent online workout for your cognitive abilities.
Online memory card game for seniors Easy level with 16 cards: Kitchen objects
We offer three levels of difficulty to cater to different skill levels for adults. If you're just getting started or prefer a more relaxed online experience the Easy level is perfect for you. It features 16 cards to match and pair up. For those seeking a moderate challenge the Medium level offers 20 vibrant and captivating images to test your memory skills. And if you're a true mental master our Hard level online memory game for adults will push your limits with 30 cards to match.
Free matching pairs game for adults Medium level with 20 cards: Movies #3
Online and free memory games for seniors and adults have become increasingly popular and it's easy to see why. They provide a convenient and accessible way to train your brain anytime and anywhere. Whether you're at home, in the office or on the go, you can enjoy our free exercises for adults on your computer, tablet or smartphone. No matter the device, we guarantee a seamless and enjoyable online gaming experience. By challenging your memory and concentration you can improve your overall mental acuity and enhance your brain performance.
Online matching game for adults Hard level with 30 cards: Objects
Free memory games and mental exercises are not just for kids; they are beneficial for adults and seniors as well. As we age it becomes even more important to keep our minds sharp and agile. That's why we've curated a collection of engaging free memory games specifically designed for seniors and adults of all ages. Join the mental activity craze and start challenging yourself today. Visit our free website and embark on an exciting journey to boost your memory abilities. Remember, it's never too late to have fun and exercise your brain. Let's play the best online memory matching pairs games for adults and seniors.