Online memory matching games for adults and seniors: Peanuts
Online memory matching game for adults and seniors with Peanuts comic images. You'll be transported to the whimsical world of Charlie Brown, Snoopy and their friends while stimulating your brain with a beautiful brain exercise.
Free memory matching game for adults easy level to play online with Peanuts images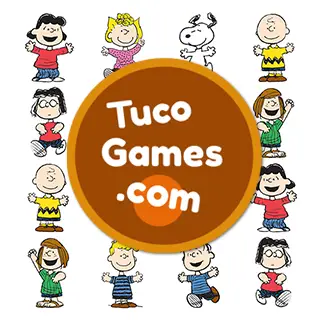 Our platform offers a variety of free memory matching card games for adults and online mental exercises for seniors that challenge different aspects of your memory. From easy online and free matching games to hard level brain exercises there's something for everyone. One of the unique features of our website is the ability to play these online brain exercises for free. Whether you're at home, in the office or on the go you can easily access our website and immerse yourself in the captivating world of Peanuts while giving your brain a online workout.
Online memory game for adults Medium level with 20 cards: Movie pictures
At our website for adults and seniors, we pride ourselves on providing unique designs that you won't find on any other online memory game site. Our team of experienced creators has spent years perfecting the art of crafting free memory games specifically tailored for adults and seniors. We understand the importance of keeping your mind sharp while having fun and that's why we've curated a wide range of themes and beautiful images for you to enjoy.
Free matching pairs game for adults Hard level with 30 cards: Dogs
With three levels of difficulty to choose from, you can customize the exercise according to your preferences and skill level. The easy level consists of 16 cards, providing a gentle introduction to the online and free game for seniors. The medium level presents a more moderate challenge with 20 images to match. For those seeking a true test of memory for adult prowess, the hard level boasts a whopping 30 cards to keep you engaged and on your toes.
Online memory game for seniors Easy level with 16 cards to play: Kitchen images
Don't wait any longer to embark on an exciting memory journey with our Peanuts comic-themed game for adults. Explore the different difficulty levels, challenge yourself, and unlock the full potential of your memory. Start playing now and discover the joy of exercising your mind while surrounded by adorable Peanuts images. Visit our free website for adults and seniors now and embark on a journey of fun and mental stimulation with the funniest online and free memory matching pairs games for adults.