Online Brain Game for Adults and Seniors Hard Level: Vases
Free memory game for adults: Vases. Online matching card game for adults and seniors hard level with 30 images. Play with these mental exercises created with original images to matching pairs and enjoy all the benefits that online free activities bring to mental health.
Free memory card game Hard level with 30 cards: Vase Images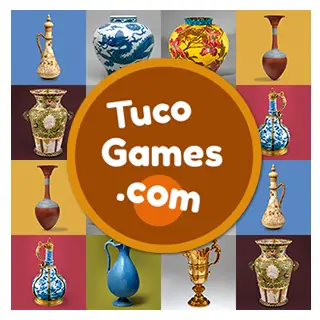 Free pair matching memory games with colorful cards illustrated with photographs of the most unique vases from the New York Metropolitan Museum so that this online mental exercise is entertaining and with unique quality. On our adult website we aim to create the most beautiful free brain activities for adults and seniors.
Free memory game for seniors Easy level with 16 cards: Sky Images
The objective of the brain exercise is to match pairs of cards among the 30 images offered on the screen. This activity is a hard level online memory game for adults and seniors due to the number of images and poses a mental demand that strongly promotes the benefits of mental exercising. Playing these free brain exercises for adults and seniors daily will help us keep our brain healthy and active over the years. Improving the senior's life quality can be benefited by carrying out mental stimulation programs.
Online memory matching game for adults Hard level with 30 cards: Flowers
The brain, like the muscles, needs training to stay in shape. In this sense, the online memory matching games that we create provide mental exercise and entertainment so that playing them daily is healthy and enjoyable. Remember, a sharp memory is a key to a fulfilling and independent life. Experience the joy of recollecting important details effortlessly and impress your friends and family with your improved memory skills.
Play this online memory game for adults Medium level with 20 cards: Tools
Start playing today and let our free mental exercises be your trusted companion in your quest for a sharper mind. In our online games site, you can get all the benefits of the mental card matching exercises with this and more online memory games for adults and seniors.