Free memory matching game for adults hard level: Flowers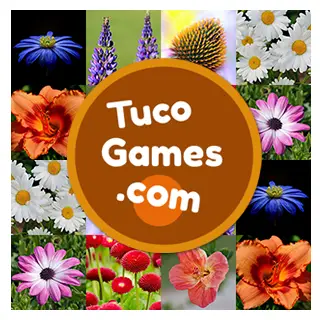 Welcome to our free website dedicated to online memory games for adults with this exercise featuring beautiful flower images. We specialize in providing engaging online brain activities and mental exercises for adults and seniors. With our own team of talented designers, we bring you an immersive and enjoyable free experience that combines the joy of playing with the benefits of mental stimulation.
Free memory game for seniors Easy level with 16 cards: Dish Images
We offer free memory games for seniors and adults with three levels of difficulty to ensure there's a suitable challenge for everyone. If you're a beginner or prefer a more relaxed experience for seniors our online memory game Easy level features 16 cards to match and pair. For those seeking a moderate challenge our online Medium level presents 20 captivating flower images. And if you're a seasoned player looking for a real test our free Hard level for adults will challenge your memory skills with 30 cards to uncover.
Online memory card game for adults Medium level with 20 cards: Mask Images
With years of experience in creating online memory matching pairs games for adults we understand the importance of providing diverse themes to keep things fresh and exciting. Alongside our flower-themed free exercise we offer a range of other themes such as farm animals, jungle creatures, countries, marine life, plants, arts and culture. Explore these captivating themes and immerse yourself in a world of vibrant imagery and engaging challenges.
Online matching pairs game for adults Hard level with 30 images: Vases
Rediscover the joy of playing and have a blast while exercising your memory. Our free memory games for adults and seniors are designed to tap into your inner child and provide an experience that will leave you feeling refreshed and energized. Unleash your competitive spirit or simply enjoy the tranquility of solving puzzles at your own pace. Now it's time to play! Click the Play button and let the games for adults begin. Experience the perfect balance between free entertainment and mental health as you engage in our thoughtfully crafted brain exercises. Play and train with the most beautiful online memory matching card games for adults and seniors.