Free game for adults hard level with 30 cards to play online: Christmas
Online and free memory game for adults: Christmas. Hard level with 30 cards featuring Christmas images. Fun brain training for adults and seniors. An incredible mental activity that will help improve your visual acuity and boost your memory.
Online memory game for seniors and adults to play for free: Christmas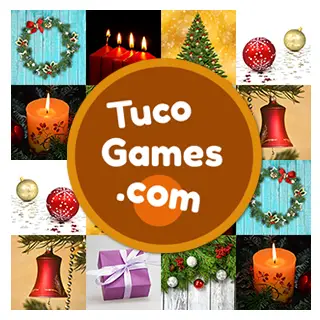 Our online and free memory game for adults and seniors with beautiful Christmas images is designed to provide a lot of entertainment and cognitive benefits. Play our online memory games for adults. Brain exercises for seniors: Christmas. Match pictures and find out how good your memory is. Try to complete it with as few attempts as possible, although we have included very similar cards to challenge you and exercise your mind more effectively.
Online memory game for seniors Easy level with 16 cards: Fruits
If you enjoy our fun online and free brain exercises training for adults and seniors spending at least a few minutes every day your concentration and focusing ability will significantly improve. Enjoy our online pairs matching game with Christmas cards is a perfect way to exercise and boost your mind and test your brain. A classic online board game made to be played on a PC, smartphone, or tablet that never gets old. Have fun with the best online memory activities for adults and seniors. At our platform, we prioritize the well-being of your brain and aim to provide you with the most enjoyable and effective mental exercises.
Free memory matching pairs game Medium level with 20 cards: Movies
By playing our free memory activities for seniors and adults regularly, you are actively taking care of your brain health. Just a few minutes each day can make a significant difference in maintaining mental acuity and preventing cognitive decline. The convenience of playing online and for free allows you to incorporate this brain exercise into your daily routine effortlessly.
Free matching card game Hard level for adults: People emoticon faces
But our online matching card game isn't just about entertainment it also offers a range of brain-boosting benefits. Regularly engaging in free memory exercises for adults and seniors is essential for maintaining cognitive fitness and preventing cognitive decline. Our game provides a fun and accessible way to exercise your brain keeping it in top shape. As a testament to their quality and appeal our free memory exercise with Christmas images have garnered a substantial following. They are among the most visited and popular pairs matching games online for adults and seniors loved by players worldwide.