Online memory game for seniors and adults hard level with 30 cards: Birds
Matching pairs to train your brain with the best online memory card game: Birds. This hard level features 30 image cards. This free game is developed to improve memory retention in adult and senior players.
Free memory card game for adults and seniors: Birds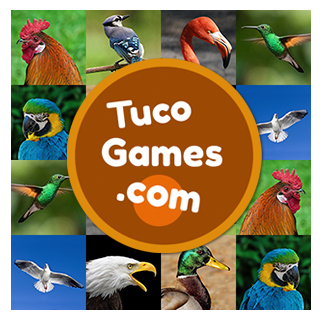 Enjoy the best free brain exercises for seniors. It's a highly enjoyable and productive online matching game that you will love. Playing our playful activities is a fun and worthwhile exercise for both adults and seniors. These simple free memory matching card games offer numerous benefits for seniors, adults and everyone. They contain beautiful images of birds that aid in improving speedy recognition skills. Our fun online brain training can help sharpen our minds.
Online memory game for seniors Easy level with 16 cards: Cats
Start your brain-training journey today with our online brain exercise for adults filled with delightful bird images. Challenge yourself, have fun, and reap the rewards of a healthier brain. In addition to enhancing mental sharpness there are other good benefits to be gained from playing our free memory enhancing online games for adults and seniors. By dedicating just a few minutes every day to our enjoyable mind training for adults you can significantly improve your focus and concentration ability.
Free memory game for adults Medium level with 20 cards: Toys
Pair the images on the cards in this free memory matching pairs game designed for adults and seniors. Playing our free online memory games for adults and seniors has been scientifically proven to enhance cognitive abilities including memory retention and recall. By engaging in these mental exercises regularly you can keep your brain active and agile,helping to maintain its optimal functioning.
Online memory matching pairs game for adults Hard level: Christmas
With our online mental activities you can enjoy the convenience of playing anytime and anywhere. Whether you're at home, on the way or taking a break at work, simply access our platform on your device and embark on a brain enhancing adventure. Join millions of players worldwide who have made our free exercises one of the most popular and beloved choices for brain training. Discover the joy of exercising your brain with the best online memory matching pairs games for adults and seniors.