Online memory game for adults and seniors with 16 cards: Cats
Memory games for adults and seniors, like other types of games, are designed to train specific aspects of the body, particularly the brain's performance. When our online free memory games for adults and seniors are played consistently they can effectively exercise the mind, enhancing its sharpness and observational skills. You can achieve this by regularly engaging in our online matching card games for adults and seniors.
Free matching card game easy level for Seniors: Cats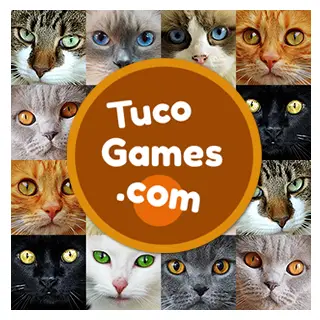 Enjoy playing our online memory pairs game for free and aim to complete each level by successfully matching all the cards on the board.
The duration of play doesn't matter as much as the importance of playing consistently. By maintaining continuity, you can significantly improve your focus and concentration levels over time. Challenge your memory online with our free memory game for seniors and adults and try to remember the cat face images. As you continue playing online, finding pairs will become easier. This free exercise provides both a source of amusement and an opportunity for personal growth for individuals seeking to test their limits.
Online pairs matching game for adults Medium level with 20 cards: Toys
What sets this online memory game for seniors and adults apart is the delightful and whimsical cat face images. These images add an extra layer of charm and engagement, making the gaming experience truly enjoyable. As players progress through the free activity, they will encounter a variety of cat face images, each one more captivating than the last.
Free memory game for adults hard level with 30 cards: Christmas
Our free memory cards matching exercises for adults and seniors have gained significant popularity and have become among the most visited online activities. We take pride in offering a wide selection of enjoyable and stimulating brain challenges that cater to various skill levels. Whether you are a beginner or a seasoned player, our free memory matching pairs games for seniors and adults provide the perfect balance of fun and mental stimulation.
Online matching cards game for seniors Easy level with 16 cards: Fruits
By challenging yourself with our free brain activity, you are actively working on maintaining a healthy and sharp memory. Another advantage of our online and free memory matching game for adults and seniors is its accessibility. You can play it anytime, anywhere, on any device with an internet connection. Whether you're at home, in the office, or on the go, our activity is readily available to help you exercise your brain and have some fun in the process. Play and exercise with the best online memory games for adults.