Play the best free online memory games for seniors and adults: Fish images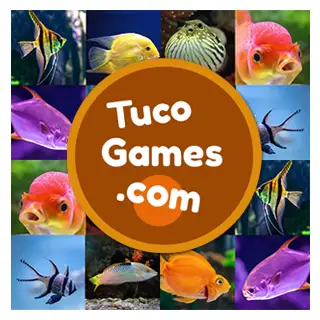 Here, you can enjoy the best online memory games and free matching cards exercises with our most beautiful images and exclusive designs. Flip the cards and match the images together in pairs. Play the challenging online brain exercises for adults at a difficult level with 30 fantastic fish images for free and explore all the other free games we have available for adults and seniors.
Online memory game for adults - Hard level: Butterfly Cards
One of our most challenging matching cards exercises is the free online visual memory game at a hard level, featuring 30 fantastic fish images. Immerse yourself in the fascinating underwater world while testing your brain and concentration skills. Each pair of cards represents a unique and beautiful fish species. Will you be able to find all the card pairs and overcome this challenge? This online exercise for seniors searching for card pairs will keep you entertained and engaged as you exercise your visual memory in a fun and exciting way.
Free memory game for seniors - Easy level: Light images
Our adult platform gives you the opportunity to play this online game and all the other free matching cards exercises and memory games for adults that we offer. There is no need to download anything as you can enjoy them directly online, playing at home or anywhere you like. By playing our online visual memory exercises for adults and seniors, not only do you have fun, but you also gain numerous mental health benefits.
Online memory game - Medium level with 20 cards: Music Images
We are delighted to present our website of free brain exercises specially designed for adults and seniors. Our platform has been created with professionalism and dedication to provide you with an exceptional gaming experience. Here, you will find a wide variety of brain activities and matching cards exercises with the most beautiful images, and of course, the best online and free memory games for adults and seniors.