Online Memory cards Game easy level: Lights images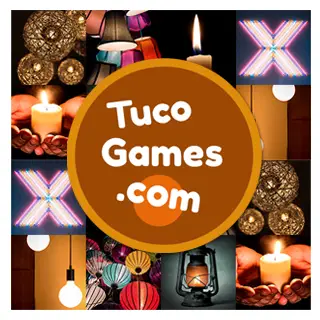 Online and free memory games for adults and seniors are offered as an excellent way to exercise your mind, improve concentration, and stimulate your brain. We understand the importance of keeping the mind active as we age, which is why we have designed free online memotest specifically for this audience.
Online Visual Memory Game for Adults - Easy Level: Rain Images
One of our most popular free visual memory games for adults is found at the easy level, featuring 16 light images to match card pairs. This memotest of matching image pairs is perfect for those who are just getting familiar with this type of online memory games or prefer a lower level of difficulty. The light images are beautiful and eye-catching, making the free memotest even more entertaining and engaging. Our team strives to create original and unique brain exercises for seniors and adults.
Online Card Matching Game for Adults - Medium Level: Music
We stand out by offering online memory puzzles and free memory matching card games with stunning images that you won't find on other online gaming sites. Each image has been carefully selected to provide a pleasant and visually appealing experience. Our goal is to provide a moment of enjoyable brain exercise. We believe that the beauty of these exercises helps capture the players' attention and makes the free visual pair matching exercises of matching image pairs a more pleasurable online experience for adults and seniors.
Free Memory Games - Hard Level: Matching Butterfly Pairs
It's no wonder that our online exercises are among the most played by adults, seniors, youth, and even children. The combination of attractive and colorful images, adapted difficulty levels, and cognitive benefits of our pair matching exercises has captivated numerous players of all ages. So, play and exercise daily with the best online and free memory games for seniors and adults.