Online Matching Cards Game hard level for adults: Butterflies
On our adult and senior free memory game website, you will find matching cards exercises with captivating images and designs.
Free Memory game for adults with 30 cards: Butterflies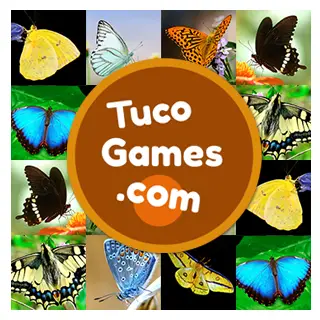 Welcome to our website where we have created the best place to enjoy online memory games for free, specifically designed for adults and seniors. Here you will find a wide selection of matching card exercises and free memory games with the most beautiful images and carefully crafted designs to exercise your visual mind while forming card pairs. Online brain exercises for free for seniors and adults.
Online Matching cards Game for adults - Hard level: Hummingbirds
One of our most challenging online memory games is the free matching cards exercise at a difficult level, featuring 30 cards with beautiful butterfly images to form pairs. Immerse yourself in the fascinating world of these colorful insects while testing your concentration skills. This brain exercise for adults and seniors will keep you entertained and engaged while exercising your mind in a fun and online way.
Free memory game for adults and seniors - Easy level with 16 cards: Rain Images
No matter where you are in the world, our online visual memory games are popular in America, Europe and worldwide. People from different cultures and countries have discovered the benefits and fun of playing our online matching cards exercises and free brain exercises for seniors. Our adult website is one of the most visited in the world for exercising the mind. Join this global community and enjoy the excitement of exercising your mind while having fun forming card pairs with the best online visual memory games for adults.
Online memory game for adults - Medium level with 20 cards: Geometric images
By playing our online brain exercises for adults for free, you not only have fun but also enjoy the mental health benefits that these card pairing challenges offer for seniors. They stimulate your mind, improve memory and concentration, and promote quick and agile thinking if played daily. Don't hesitate to visit and recommend the most entertaining website with the best online memory games for free for adults and seniors.