Online Matching Cards Game medium level: Music images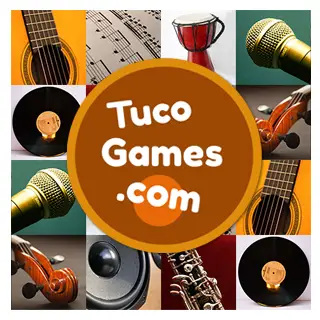 Our goal is to provide you with a stimulating and enjoyable gaming experience, which is why we have carefully selected the most attractive images and designs for our online and free memory games for adults and seniors. From beautiful landscapes to impressive works of art, you will find a variety of themes that will transport you to different worlds as you challenge your mind with the best online card matching games and free brain exercises for adults and seniors, where you have to match card pairs.
Free Medium-level memory game for adults: Geometric images
One of our favorite online brain exercises for adults and seniors is the free memory card game with images related to music. Here, you will find cards decorated with musical instruments, notes, and symbols that allow you to combine your love for music with mental challenge.
Online memory game for adults - Hard level: Butterfly Cards
We also encourage you to share our free online visual memory games for seniors and adults with your friends. They are not only online memory games for adults but can also be enjoyed by players of all ages. Whether you're looking for a relaxing pastime or a mental challenge, our online memotests and free brain exercises for adults and seniors are perfect for you. We guarantee lots of entertainment and the opportunity to keep your memory sharp and active while searching for card pairs.
Online game to exercise your memory - Easy level: Rain Images
Get ready to exercise your mind and enjoy the thrill of matching card pairs as you immerse yourself in fascinating visual worlds! Join us in exploring the world of online brain exercises for seniors and indulge in the excitement of matching pairs with our visually appealing creations. Our collection of visually stimulating designs guarantees a fun and engaging experience. Don't wait any longer, visit our website of free card matching games for adults and seniors, and discover our incredible images and designs with the best online memory games.