Online Matching cards game for seniors and adults: Farm images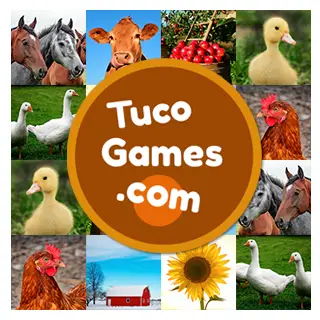 We have created the best place to enjoy online memory games for free, specifically designed for adults and seniors. We take pride in offering a wide selection of matching card exercises and free brain exercises with the most beautiful images and carefully crafted designs to exercise the mind while forming card pairs. With thousands of users worldwide, we take pride in being a go-to destination for adults looking to enhance their mental abilities and have fun while doing so. Explore our website today and unlock the full potential of your mind with the best visual memory games for free.
Online Matching Cards Games for adults - Hard level: Fish Images
One of our most challenging online visual memory games for adults and seniors is this Hard-level game, featuring 30 charming farm images. Immerse yourself in the rural environment while testing your brain and concentration skills. Can you find all the card pairs? This free brain exercise for adults and seniors will keep you entertained and engaged while exercising your mind in a fun way.
Free memory game for adults - Easy level: Popular Brand Images
The best part is that you can enjoy all our memory games for seniors and adults online without the need to download anything on your device. This means you can play our online matching card exercises anytime and anywhere as long as you have internet access. Whether it's from the comfort of your home, during leisure time at work, or even while traveling, our online matching card exercises and free memory games will be available to you with just a few clicks.
Online memory game for adults - Medium level: Pre-Columbian Art images
Online matching card exercises stimulate visual memory, concentration, and mental agility, which is especially important as we age. The challenge of remembering and matching images in these free activities for seniors help strengthen neural connections and improve memory function. That's why it's beneficial to play our online memory games for seniors and adults daily and for free.