Play the best free online memory games for seniors and adults: Brands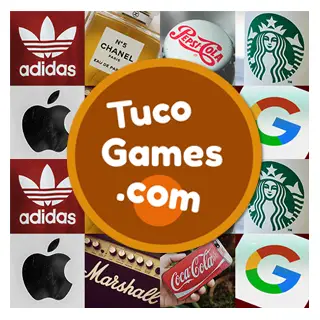 Our goal is to provide entertainment and cognitive stimulation to adults and seniors through challenging online and free visual matching cards exercises for seniors. One of the standout features of our site is the quality of the images and designs we use in our online memory games for adults.
Free Visual Memory Games for Adults - Easy Level: Light Images
For this simple level of free memotest game for seniors, we have carefully selected the most recognized and iconic images from renowned brands worldwide. From famous company logos to iconic products, each card features a visually appealing and easily recognizable image.
Online Memory Games for Adults and Seniors - Medium Level: Pre-Columbian Art
Our online memory puzzles are designed for you to play and exercise your mind easily and conveniently without the need to download anything, as you search for card pairs. Simply access our online entertainment site and choose the visual memory game you like the most. You can play our games and free memory puzzles for seniors directly from your web browser on your PC, tablet, or smartphone, which means you won't take up storage space on your device. This way, you can enjoy our online and free matching cards exercises for adults and seniors anytime and anywhere.
Online Memory Puzzles for Adults - Hard Level: Fish Images
In addition to the fun they offer, our memory games are an excellent way to maintain and improve your cognitive skills while matching image pairs. Regular mental exercise can help strengthen the brain, concentration, and focus, and playing free memory puzzles and matching cards exercises is a fun way to achieve that. Our games and memotests are unique and played worldwide by adults, seniors, as well as youth and children. There is no age limit to enjoy our online and free visual memory games for adults.