Online Matching Game for adults and seniors: Rain images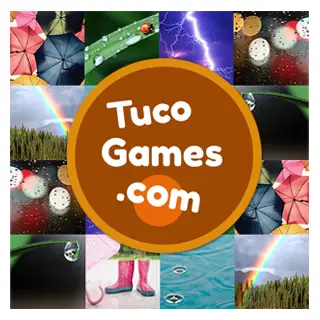 If you're looking for a fun and challenging way to exercise your mind online, you're in the right place. Our online and free memory games and memotest are specifically designed for adults and seniors who want to keep their brains active and sharp. Our easy-level pair matching exercise for adults and seniors with beautiful rain-related images will transport you to a world of tranquility and serenity while you put your mental skills to the test with the best free memory games.
Free Visual Memory Game for Adults - Easy Level: Color Images
On our free website, you'll find the most original online and free visual memory games for adults and seniors that you won't find elsewhere. Our designers have put in great effort to create unique and captivating online visual memory puzzles for adults and seniors that offer a visually comforting gaming experience. The beautiful rain-inspired images in the pair matching exercise for seniors will create a relaxing atmosphere and immerse you in a charming environment as you play online, searching for card pairs.
Medium Level Visual Memory Games for Adults: Geometric Drawings
We understand the importance of adults and seniors maintaining an active and healthy mind as we age, and our free visual memory games and memotest are an excellent way to achieve that. As you play the online memotest, you'll need to pay attention to details and remember the location of different elements. This requires mental focus and helps you develop and maintain your concentration ability. Our online and free visual memory puzzles for seniors stimulate cognitive function and mental agility. When you match cards or images, you're exercising your short-term memory and improving your ability to recall information. Simply visit our website of online and free games for adults and seniors, choose the free matching game you like the most, and start playing, searching for pairs.
Hard Level Online Matching Cards Game for Adults: Hummingbirds
Exercise your mind while enjoying our best designs. All our free games are available online, which means you can access our matching cards exercises from any device with an internet connection. Search for card pairs and enjoy the most beautiful and entertaining online and free memory games for adults and seniors.