Play the best free memory games for adults: Geometric images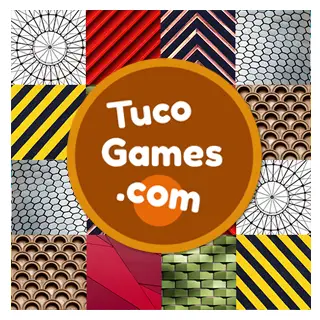 Website of online and free memory games for adults and seniors where you will discover a wide selection of the best free memory games and online brain exercises designed specifically to exercise and stimulate the visual mind. Our collection of online memotests and free exercises for seniors features carefully selected images and designs, offering an entertaining and challenging experience when matching card pairs online.
Free Medium-level memory game for seniors and adults: Musical Images
Our online visual memory games for adults are designed to provide adults and seniors with a fun and effective way to keep their minds active and in shape. Exercise is essential for preserving mental acuity and delaying cognitive aging, so we have focused on creating an online and free memory game experience that is both entertaining and beneficial for brain health. With the most entertaining images, we create the most popular memotest for adults and seniors. Our selection of visually stimulating and captivating designs guarantees a fun and engaging experience. From abstract art to vibrant landscapes, our matching pairs exercises are designed to challenge your cognitive abilities while providing hours of entertainment.
Online memory game for adults - Hard level: Hummingbirds
One of the standout features of this free intermediate-level memory game for adults, with 20 online cards to match pairs, is the use of geometric images. These images have a solid visual foundation and are especially suitable for stimulating spatial perception and pattern recognition abilities. By using distinctive shapes and colors, the free memory exercises and memotests challenge the ability of adults and seniors to remember and match the cards of the visual game accurately and quickly.
Online Memory Game for adults - Easy level: Colorful cards
Here you can exercise your mind by matching card pairs for free and enjoy a challenging and entertaining online gaming experience with our brain exercises. Share the best online and free memory games for adults and seniors with your friends.