Memory card matching game for adults to play online: Vegetables
Online memory card game for adults: Vegetables. Medium level with 20 image cards. When you play our free memory matching pairs games for seniors the neurons in the hippocampus and the prefrontal cortex start working. These are the areas that aid in the formation of memories and control complex thought processes.
Online memory game for seniors: Vegetables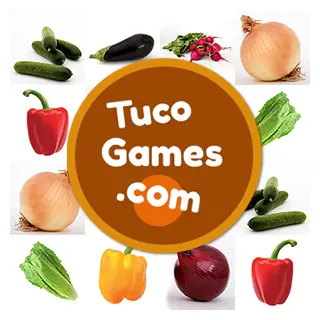 Maintaining a strong brain is just as important as staying in shape. Keeping your mind active involves practicing online pairs matching memory exercises that build your mental muscles. Using a few online games for adults and seniors can help keep your brain sharp over time. These free brain exercises for adults are intellectually stimulating and keep your mind in peak condition. Try out our free matching games for seniors and adults and discover how our free memory exercises enhance retention and recollection in your everyday life. We have developed the best online matching card exercises for adults and seniors.
Free memory game for adults and seniors Hard level with 30 cards: Birds
Our online memory pairs matching game, designed specifically for adults and seniors, is a fantastic way to exercise your brain while having fun. With a collection of vibrant vegetable-themed image cards, this online activity for adults offers a stimulating and engaging experience for players of all ages. Regularly challenging your brain with free memory pairs matching exercises helps improve your brain retention and enhances your ability to recall information in daily life. It's like going to the gym for your brain, keeping it fit and sharp.
Online pairs matching games for adults Medium level with 20 cards: Toys
What sets our free brain exercises for adults apart is not only its accessibility and user-friendly interface, but also the high-quality visuals that our creative team has meticulously crafted. Each image card captures the essence of different vegetables, making the online game visually appealing and enjoyable. Join the countless players who have already discovered the joy and benefits of our online memory game.
Online memory cards matching game for seniors Easy level with 16 cards: Cats
Our free memory matching card game is entirely free to play. We believe in making brain-stimulating activities accessible to everyone, regardless of their financial circumstances. You can enjoy hours of online entertainment and brain exercise without worrying about any hidden costs or subscriptions. Start playing today and experience the thrill of matching vegetable images while giving your brain the workout it deserves with the best free memory games for adults and seniors.