Free memory game for adults and seniors with 20 cards: Forest Animals
Memory game for adults to play online: Forest Animals. Medium level with 20 image cards. On our site, you can find different levels so you can gradually practice. Stimulate your memory and have fun with our free memory card games. Play and enjoy the benefits of these mental exercises.
Play our memory game for adults medium level: Forest Animals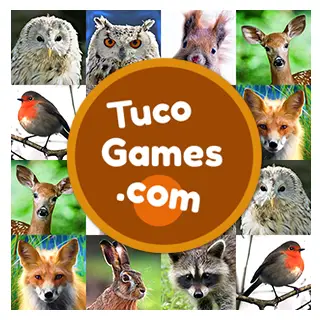 Welcome to our free site where you can enjoy an exciting collection of free memory games for seniors featuring captivating images of forest animals. We specialize in creating memory activities and mental exercises designed for adults and seniors providing an enjoyable and beneficial experience for individuals of all ages.
Online memory card game for adults hard level with 30 cards: Shadows
Many seniors and adults leave games in the past, missing out on the cognitive benefits of our online free activities. Just like games are necessary for kids' development they are also essential for cognitive health in adults. Maintaining a sharp and active mind is necessary for living the best quality of life. If you play our fun free brain training exercises for adults for at least a few minutes every day, your focusing and concentration abilities will noticeably improve. So, just start playing and reap the benefits of our online and free matching pairs games for seniors.
Free memory matching pairs game for adults medium level with 20 cards: Hats
Our free website is not like any other online brain activities platform for adults and seniors. We have our own team of talented designers who create exclusive designs that you won't find anywhere else. When you play our online memory games for seniors, you can enjoy a fresh and unique visual experience, immersing yourself in the enchanting world of forest animals. With a wide selection of exercises to choose from you'll find the most popular and widely played free memory games for seniors and adults on our platform.
Online matching game for seniors easy level with 16 cards: Horses
One of the key features of our online platform is the safety and convenience it offers. Our website is a secure space for you to play online, providing peace of mind while you enjoy your gaming sessions. Moreover, our online site is accessible online from any device be it a computer, tablet or smartphone. You can play our memory exercises anytime and anywhere without any restrictions. Enjoy the best online memory games for adults and seniors.