Free memory game for adults easy level with 16 cards: Kitchen
Online memory matching pairs game for adult and seniors easy level. By playing our free brain exercises regularly you can improve your mental abilities, enhance your brain and boost your overall mind agility.
Online memory matching pairs game for seniors with Kitchen images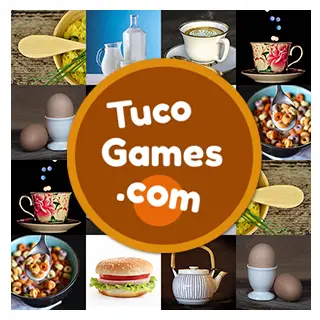 One of the unique features of our platform is the inclusion of beautiful images of household kitchen objects in our online and free memory games for adults and seniors. We believe that visually appealing content enhances the overall gaming experience, making it more enjoyable and immersive. You'll find a plethora of themes and stunning visuals that will captivate your attention and make the gameplay even more delightful.
Free memory game for adults Medium level with 20 cards: Movies #3
When it comes to accessibility we have you covered. Our online website for adults is accessible from any device be it a computer, tablet or smartphone. This means you can play our online memory matching games anytime and anywhere whether you're at home, on the go or even during a break at work. We understand the importance of convenience and we strive to make our free matching card games easily accessible to everyone. You can enjoy the online activities for adults without worrying about any privacy or security concerns. We believe in providing a worry-free environment where you can solely focus on exercising your brain and having a blast.
Online matching pairs game for adults Hard level with 30 cards: Objects
Our team consists of skilled designers who have dedicated years of experience to creating captivating free brain activities. We take pride in developing high-quality exercises that stimulate your mind and keep you engaged for hours. With our extensive expertise, we ensure that each game for adults and seniors is thoughtfully designed to provide an enjoyable and effective online memory exercise for adults.
Free memory game for seniors Easy level with 16 cards: Lamps images
Join our community of free memory games for seniors and adults enthusiasts today and start the exciting journey of sharpening your memory skills. With our vast collection of themed online memory activities and captivating visuals, you'll find yourself fully immersed in a world of mental challenges and fun with the best online memory matching card games for seniors and adults.