Online memory game for adults easy level: Windows
Free online memory match games for adults: Windows. This simple level features 16 image cards. Playing our online brain exercises is a fun way for adults, seniors and people of all ages to exercise their minds. These games help boost brain function and as the difficulty level increases, they stimulate the mind even more.
Online free memory game for seniors with 16 cards: Windows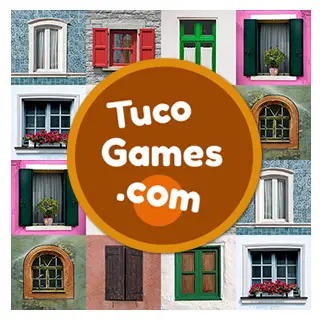 Regularly exercising your brain can also help reduce memory loss. Start playing this online game of visual memory for adults and seniors with Windows images. It's a perfect free memory match game for the elderly, offering fun brain training for adults and seniors. One of the best ways to preserve and improve mental skills is to play on our adult site every day. Through our free activities for seniors, we present you with different types of challenges and problems that you have to solve using your brain, creativity, and power of recognition. This allows you to progress with the best online free memory matching card games for adults.
Free memory game for adults medium level with 20 cards: Forest
One of the key features of our free matching pairs games for seniors and adults is the stunning imagery we use. We understand the importance of visual appeal, and that's why we have carefully curated a collection of picturesque window scenes from around the world. As you play the online memory games for seniors, you'll be captivated by the beautiful vistas that will transport you to different places and spark your imagination.
Online memory matching pairs game hard level with 30 cards: Shadows
Online memory games for adults and seniors are a fantastic way to keep your mind sharp and agile. Research has shown that regular mental exercise can enhance brain, attention and cognitive function. Whether you're a senior looking to maintain mental acuity or an adult seeking to challenge your brain, our activities offer a fun and effective solution.
Free memory card game easy level with 16 cards for seniors: Horses
With a wide variety of free exercise options available you'll never get bored. We continuously update our collection to keep things fresh and exciting. As we grow, we're committed to adding even more high-quality mental exercises for adults, all available for free and playable online. We specialize in creating engaging online brain activities for seniors that are not only entertaining but also beneficial for your brain health. Our team of talented designers works tirelessly to develop unique online memory games that cater to adults of all ages.