Free Memory Card Matching Game for Seniors easy level: Horses
Online Visual memory game for adults: Horses. Free memotest medium level with 16 images. Play and train your mind just by looking for the pair corresponding to each card and enjoy daily the advantages of this online memory game.
Free visual mind training with illustrated cards of artistic creations inspired by horses from the New York Metropolitan Museum, so that this free memory visual exercise is fun and quality. On our online games for seniors website we aim to create the best free visual memory games for adults and online memotest for seniors.
Online pair matching memotest for seniors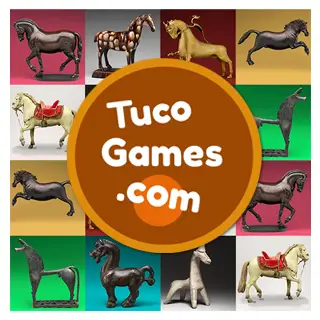 The purpose of this activity is matching pairs with the cards to complete the screen on free memotest for adults and seniors. Playing and exercising daily brings incredible benefits for adults and seniors to combat the effects of time on the mind.
Working the mind with our visual memory games for adults and online pair matching memotest for seniors is just as important as working the body. Therefore, to put more and more obstacles to the advance of the cognitive deterioration characteristic of the elderly, doing exercises that keep the brain in shape is important. These card matching memory games for adults and memotest are small challenges that our seniors will have to overcome. Challenges that will motivate them and help improve their mental state while having a fun time.
Here you will find the most original online memotest for seniors and the best free memory games for adults.
Visual memory match games for adults: The Fruits Memory Game >
Online Memory Games for adults: Peanuts Memory Match Game >
Online memory games: brain training for older adults: Sky Pictures >