Online Memory Games for adults to improve your memory: Objects
Online memory games and mental exercises for adults and seniors. Flip the cards to see the object pictures and start playing with this free matching pairs game. Get ready to have a blast while enhancing your mental abilities.
Free memory matching game for adults Hard level with 30 cards: Objects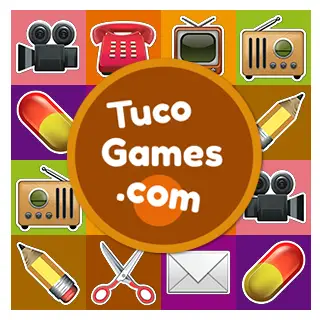 We are here to provide you with the best free memory games for seniors and adults available designed with professionalism and a focus on delivering high-quality experiences. Our goal is to offer a safe and enjoyable online platform for adults where you can play these exercises for free on any device. Are you ready to have fun while exercising your brain? We have years of experience in creating online memory games specifically tailored for adults and seniors. Our free site features a wide range of themes and beautiful images ensuring there's something for everyone.
Online memory matching game for seniors Easy level with 16 cards: Lamps
Online memory games for adults have become increasingly popular and for good reason. They are not only online entertaining but also beneficial for your mental abilities. By engaging in these exercises regularly you can improve your brain, concentration, and overall mental agility. Plus, they're a fantastic way to relax and unwind after a long day. Our commitment to delivering the best free memory matching pairs games for seniors and adults is reflected in the professionalism and quality of our creations. Each online exercise has been carefully crafted to provide an enjoyable and stimulating experience for players of all ages.
Free matching pairs game for adults Medium level with 20 cards: Shoes
At our memory game website for adults you will find an extensive collection of exercises with various themes, such as farm jungle creatures, countries, animals, marine life, plants, culture and arts. We believe in offering diverse options to cater to different interests and keep the experience fresh and exciting. Whether you're looking to challenge yourself or simply want to have a good time, our memory matching card activities are the perfect choice for seniors. We understand the importance of maintaining cognitive health, and our free exercises for adults are designed to help you sharpen your memory skills while having fun.
Online memory game for adults Hard level with 30 cards to play: Teapots
Remember, all our online exercises are available for free and you can access them anytime, anywhere, from any device. Join us now and enjoy the best online memory games for adults and seniors.