Online Card Matching Game for Adults and Seniors: Lamps
Online memory game for adults: Lamps. Online easy level matching exercise with 16 images. Find the matching pair for each card. You can exercise and have fun with this free memory card game for seniors and adults every day.
Free memory games for adults and seniors easy level with 16 cards: Lamps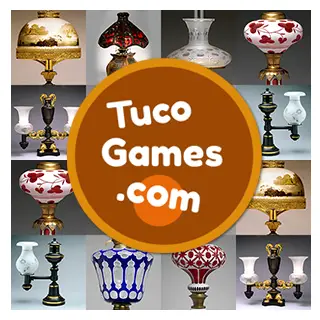 Games are essential in all stages of life; at an older age they are highly recommended for the multiple benefits that contribute to a better quality of life and mental health. Free online visual memory card activities for adults in particular will bring great benefits to senior people. Exercising and stimulating the visual mind daily will help prevent cognitive deterioration caused by the passage of time and nothing better for this than our free visual memory games for adults.
Online memory game for adults Medium level with 20 cards: Shoes
To exercise the minds of the elderly, there are many useful free card matching online exercise that turn out to be a great way to help your memory and stimulate the brain through daily online mental training, while playing and having fun with original mental challenges
Free matching game for adults Hard level with 30 cards: Teapots
People who work their mind with free memory games for seniors, online brain exercises for adults or do physical activity get a better quality of life. With these pair free matching exercises for adults and memotest for seniors, depending on the level of difficulty, we help reduce memory loss and have an active mind. No time limits to beat the activities! All our online brain exercises for seniors are free to play.
Free memory game for seniors Easy level with 16 cards: Farm animals
We must accept small challenges that cognitively stimulate the adult while he overcomes them since they will help him to motivate himself and maintain his mental state while having fun. In our online games site for adults we have proposed to create the best free memory pair matching games and online brain exercises for seniors with the most beautiful images. Challenge yourself, have fun and stimulate your brain while enjoying the mesmerizing beauty of lamp-themed imagery. Join our community of brain exercises enthusiasts and embark on a journey of mental growth and entertainment with the funniest online memory matching games for adults.