Free memory card matching game for seniors and adults: Shoes
Play a free memory card game for adults: Shoes. Medium level online brain exercise with 20 images. Find the pair corresponding to each card and take advantage of the benefits of this free mental pair matching game for adults and seniors every day.
Online memory matching games for adults: Shoes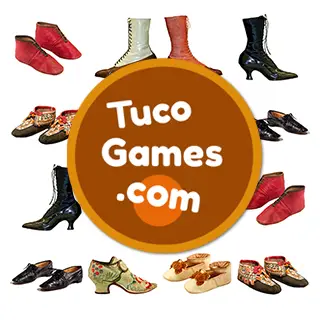 It is normal for a certain deterioration of visual memory to develop over time. But it's possible to collaborate so that this degradation is not so important. Just as physical activity helps to keep the body in a healthy state there are some really simple occupations and habits that help us to keep the brain in action and, consequently, in good condition. Free memory matching games for adults and online exercises for seniors daily are some of those habits.
Online memory matching game for adults Hard level with 30 cards: Teapots
The human brain is an organ that functions like a muscle: the more it is used and exercised, the more likely it is to remain healthy over the years. The best exercises are the free matching memory games for adults and seniors since they offer concentration and fun while playing. Therefore, for older adults, maintaining intellectual activity through free pair matching activities for seniors is key to combat mental impairment. Whether you're a beginner or a memory master you'll find our online exercises engaging and rewarding.
Free matching card game for adults Medium level with 20 cards: Jungle animals
The free matching pairs game online for adults, mental exercises with numbers and words, online puzzles and memotest are some activities that stimulate the mind and improve our quality of life. We are passionate about providing high-quality free memory exercises that are both fun and beneficial for your brain. With years of experience in creating online mental exercises we guarantee an enjoyable and professional online gaming experience.
Online memory game for seniors Easy level with 16 cards: Farm animals
One of our featured activities is the online Shoe Memory Game for adults and seniors. This game combines the excitement of memory challenges with captivating shoe images. Get ready to test your memory and concentration skills as you match pairs of stylish shoes. With each successful match you'll be one step closer to victory while having a great time. We have undertaken the task of creating original free memory games for adults and seniors.