Online Brain Game for Seniors and Adults Medium Level: Masks
Online matching memory game for adults: Masks. Free mid-level memotest with 20 images. Match pairs corresponding to each card and take advantage of the benefits of playing daily with all our free online memory matching card games for adults and seniors.
Visual memory training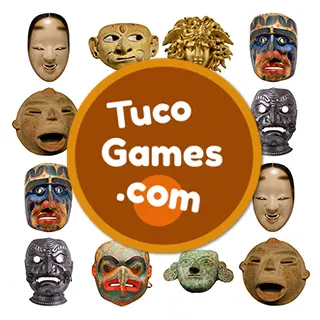 Free visual memory matching pairs game with beautiful photographs cards of the most original and curious masks of the New York Metropolitan Museum so that this online mental exercise is quality and entertaining. In our adult games website we aim to create the best free visual memory games and online memotest for seniors.
The goal of this visual training is to match pairs of images to complete the full frame of the memotest thus obtaining the satisfaction of having overcome the challenge. Playing and training the brain on a daily basis brings incredible benefits for adults and seniors.
Mental exercise is essential in adults and seniors to keep brain capacities in shape. Concentration and memory have faults over the years but with activities such as online memotest or free visual exercises it is possible to delay these effects.
Currently new technologies make available to the seniors new opportunities to be entertained and to keep the mind active. That is why on our website we continue to develop the best online memotest for seniors and free matching pairs memory games for adults.