Play Free Memory Card Matching Game for Seniors easy level: Dishes
Free visual memory game for adults: Dishes. Easy level online memotest with 16 cards of art objects. Matching pair for each image. You can keep your mind fit with this free online memory game for adults and seniors every day.
Play and match pairs on free online memotest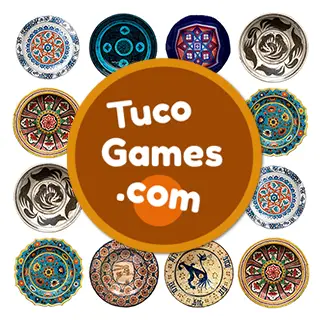 On our website we want to offer quality entertainment. That is why we developed online visual memory matching cards games with incredible images of art objects from the New York Metropolitan Museum. We thus offer a pleasant way to exercise your mind while playing and matching pairs with our free online memotest and memory games for adults and seniors.
New technologies are available to all ages. This provides the opportunity to reach a large number of adults and seniors with free visual memory games and memotest in a simple way so that they can exercise their brain and to keep it in shape despite the passage of years.
The objective of this free adult visual memory game and online memotest for seniors is matching pairs among the 16 cards that make up the medium level brain challenge. In this way, practicing with our online memotest for adults will help keep your mind in shape and reduce the effects of the years.
We want this card matching activity to be fun and interesting so that we can keep it up on a daily basis. Our mission is to create the best and most varied online memotest for seniors and free visual memory games for adults.
Try other memory games of the same difficulty level:
Visual memory match games for adults: The Fruits Memory Game >
Online Memory Games for adults: Peanuts Memory Match Game >
Online memory games: brain training for older adults: Sky Pictures >