Free Memory Card Game for Adults hard level: Chairs
Free Memory game for adults and seniors: Chairs. Hard level exercise with 30 images. Play these mental exercises designed with original images to match pairs and reap all the benefits that online memory games and activities bring to mental health.
Free memory matching pair games for seniors and adults: Chairs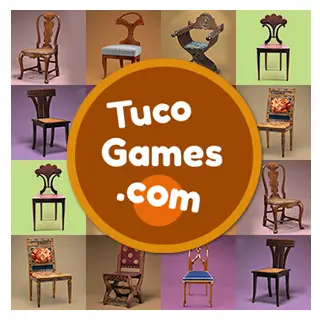 Experience online memory games with beautifully illustrated cards showcasing the most unique chair pictures from the New York Metropolitan Museum. This online mental exercise is both fun and of high quality. On our website dedicated to adult pair matching games, we put in great effort to create the most beautiful free brain exercises for adults and memotest for seniors. The objective is to match pairs of images with the cards until completing the mental activity. Regularly playing and engaging in these exercises brings amazing benefits to adults and seniors alike.
Online memory game easy level with 16 cards for seniors: Monuments
Experts recognize that both the brain and body need exercise to stay healthy. Engaging in mental exercises for seniors, such as our free online matching card game, helps strengthen the mind and can prevent or delay cognitive decline that comes with age. By following a consistent routine and solving online card exercise we can maintain an active brain along with a better quality of life.
Free memory matching game for adults medium level with 20 cards: Cactus
What makes our free exercises truly special is the originality of our designs. We have painstakingly created our own collection of picturesque chair images that you won't find on any other online memory game platforms. Each image has been carefully chosen to captivate your attention and provide a visually pleasing experience while exercising your memory. Here, you will discover the best online exercises for adults and the most original free brain activities for seniors.
Online matching pairs game for adults hard level with 30 cards: Balloons
As time goes by, we are continuously growing and expanding our selection of memory exercises for adults and seniors. Our dedicated team works tirelessly to create new and exciting activities that are both challenging and entertaining. We believe in providing the best possible experience for our users, and that includes regularly updating our website with more high-quality free memory activities for you to enjoy. Here you'll find the best free memory matching pairs games for adults.