Free memory games for adults easy level with 16 cards: Monuments
Play and train your mind with the most popular online memory games for adults and seniors: easy and free brain exercise featuring impressive images of the world's great monuments. Our online card matching games can be played for free on PCs, smartphones, and tablets.
Free and online memory game for adults easy level: Monuments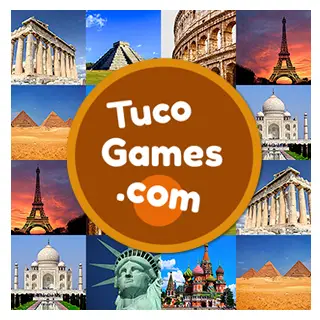 We have designed three levels of free memory matching pairs exercises specifically for older adults. While each level poses a challenge, you can gradually increase the difficulty. The simple level of our free and online brain activities for adults consists of 16 cards, the middle level for seniors has 20 images to memorize, and the hard level of our online memory matching games for adults contains 30 cards.
Online memory game for adults medium level with 20 cards: Cactus
At our online memory matching pairs games site for adults and seniors, we are dedicated to creating the best exercises for the mind, incorporating beautiful and captivating images that are recognizable to anyone who plays our free games. For this easy level brain exercise, we have carefully selected monument images from around the world, resulting in 8 pairs of cards. Therefore, adults and seniors can begin training their minds at an accessible and visually appealing level.
Free memory matching pairs game hard level with 30 cards: Balloons
Memorization online games are grounded in solid scientific research and are considered one of the best methods to ensure that our brains are functioning at their optimal level. Free online brain activities for seniors are simple yet powerful resources to stimulate thinking, memory, and information storage skills. Our mission is to continue developing the best and most visually stunning free memory games for adults.
Online matching card game for seniors easy level with 16 cards: Japan
Take the first step towards a healthier memory by exploring our extensive collection of online and free mental exercises for seniors. Challenge yourself, have fun, and experience the benefits of regular mental exercise. Join our community of players today and embark on a journey to enhance your brain abilities while enjoying the captivating world of monument-themed free memory games for adults and seniors.