Difficult matching game for seniors: Renaissance faces
Flip the cards to see the pictures and start playing with this visual memory game with renaissance faces. Train your brain at any age!
I love this games; they are just what I was looking for in a memory / brain game.
Free Faces Memory Game for Seniors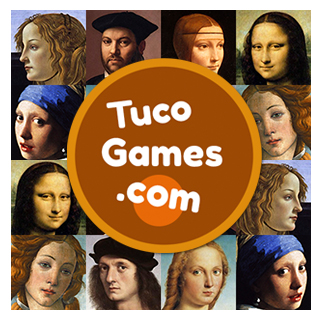 I iike the variety of memory theme games: my favorite is the renaissance paintings one.
You can play this game on any device for free: android, iphone or windows.
It was fun? Play it again! Or you can try others of the same level of difficulty:
Online Memory Match Game for adults to play on Android and iPad >
Free Memory Games for adults to improve your memory online >
Train your brain playing online matching games for adults: pictures of flowers >