Online memory game easy level with 16 cards: Japan
Play and exercise with the best online memory games for adults: easy and free brain exercises featuring beautiful pictures of Japan. These online matching pairs games for seniors can be played on PC, smartphone, and tablet.
Free memory matching card game for adults: Japan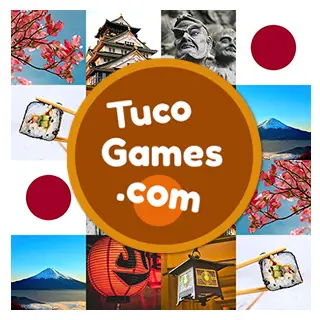 Japan is a country renowned for its rich history, vibrant traditions and breathtaking landscapes. Our online memory games for seniors and adults showcase iconic symbols and images that encapsulate the essence of this captivating nation. We have designed free memory matching pairs games for adults in three levels, each presenting a challenge. You can increase the difficulty step by step: the simple level consists of 16 cards, the medium level offers 20 images to memorize, and the hard level for adults features 30 cards.
Free memory game for adults medium level with 20 cards: Aquatic life
Memory, logic, concentration, and critical thinking can be trained through online strategy games and adaptation. Exercise with cards, chess, checkers, crosswords, sudoku, and our online matching card brain activities for seniors entertain and require precise rules. Even the current levels of difficulty provoke the desire to improve skills. The human brain works like a muscle. Therefore, to maintain motivation and keep thinking, it must be trained regardless of a person's age. The challenges that come with aging can cause this muscle to atrophy. The key to smooth functioning lies in training.
Online matching pairs game for adults hard level with 30 cards: Leaves
Our free brain activities for seniors and adults are suitable online for all ages and skill levels, offering a delightful challenge for both casual players and memory enthusiasts. Immerse yourself in the captivating world of Japan while improving your mental abilities and having fun at the same time.
Online memory game for seniors easy level with 16 cards: Windows
Get ready to embark on a captivating journey where memory and cultural exploration intertwine. Our online collection of free memory games for adults and seniors will challenge your cognitive skills while immersing you in the enchanting world of Japanese imagery. The free online mental exercises we have created are simple yet powerful tools against this problem. They stimulate thinking, visual memory and information storage skills. That's why we are continuously developing the best and most beautiful free memory matching pairs games for adults and seniors.